Who's Conscious? The Board Game About Roots and Culture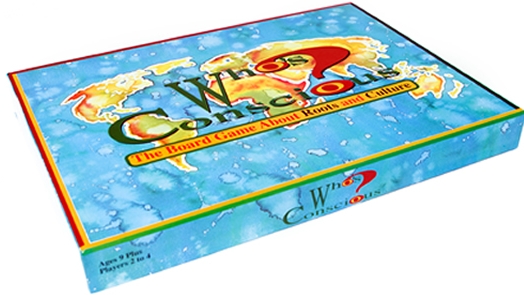 Who's Conscious? The Board Game About Roots and Culture
The board game about Roots and Culture -The game based on luck, strategy and consciousness.

The Who's Conscious? board game is designed to test and improve a player's comprehensive knowledge of people of colour achievements in sport, music, entertainment and cultural/historical matters.
'The Who's Conscious?' board game is fun, easy to play, caters for all abilities and raises the profile of black history to reinforce positive achievements. The aim is to engage, educate and to inspire players to go away and do further research. Included in each game are 200 blank cards allowing players to create their own questions and answers making each game unique. The game is designed to bring all people in our multi-cultural communities together and step-up consciousness by popularising snippets of knowledge, which will be enlightening enough not to be dismissed as trivia.